Wine Tanks NW is a premier American manufacturer of stainless-steel wine fermenters and storage tanks for wineries of all sizes. Located in Portland, Oregon in the heart of the Pacific Northwest wine country, we are within easy driving distance of hundreds of great Northwest wineries so we can offer unparalleled in-person support for our clients. We return your support calls from your West Coast timezone, not from halfway around the world.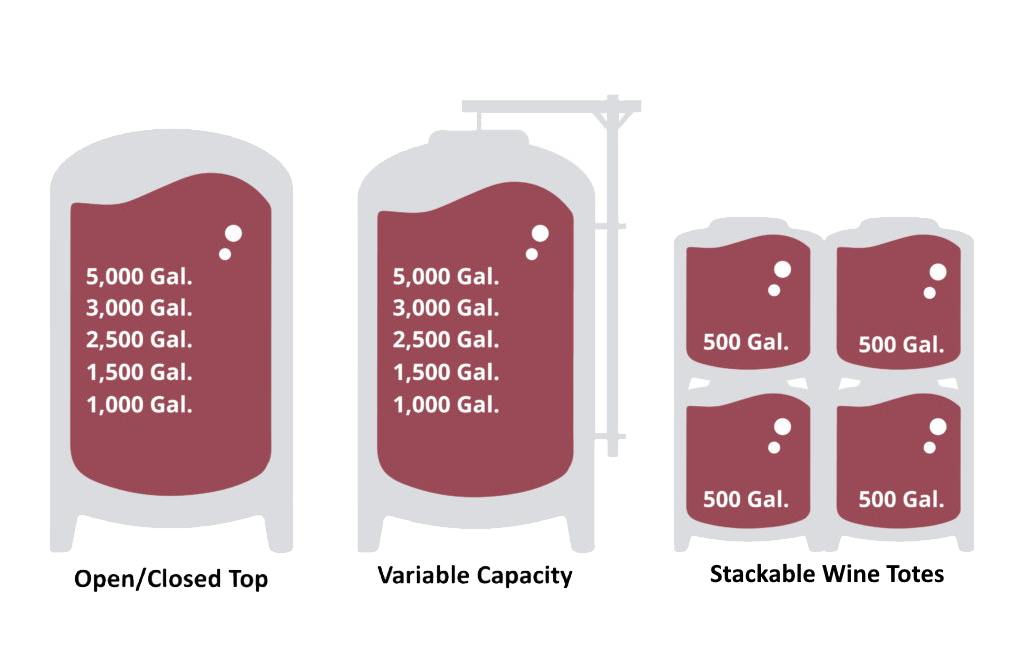 Wine fermentation tanks, or wine fermenters, are key winemaking equipment components. Wine fermenters are specialized tanks made of food-grade stainless steel specifically designed to facilitate and control the wine fermentation process wherein yeast converts the sugars found in grape juice to alcohol. Well-designed wine fermenters precisely control temperature, are easily cleaned, and are engineered with safety features that eliminate hazards to winery operators.
Our wine fermenters are the culmination of our experience producing over 5,000 fermenters for the wine, and craft beer industry since 2011. Our fermenters combine food grade stainless steel storage tanks with or without cooling to deliver precise fermentation control for award winning wineries, large and small, worldwide. All of our winemaking equipment – fermentation tanks, wine finishing tanks and wine totes – are made in Portland, Oregon USA, to the highest global engineering standards.
We break the stainless steel winery fermenters and storage tanks down into four standard categories plus custom fermenters and tanks:
Closed Top Wine Fermenters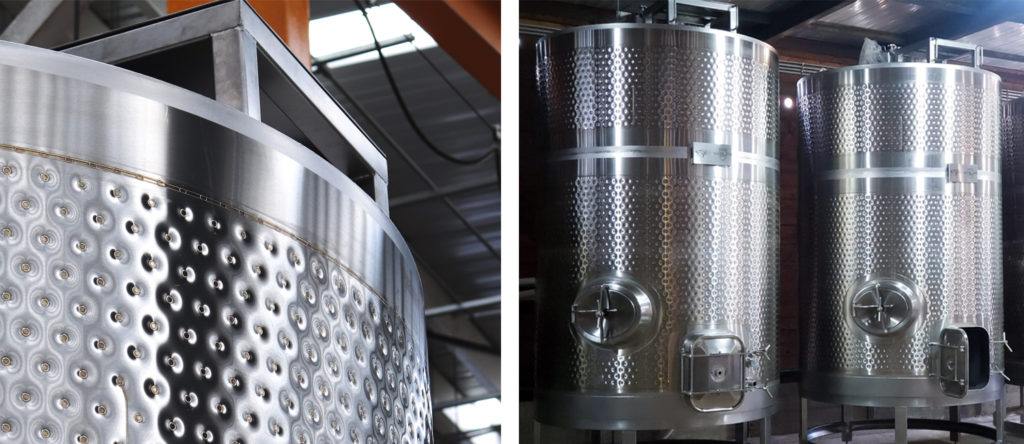 Open Top Wine Fermenters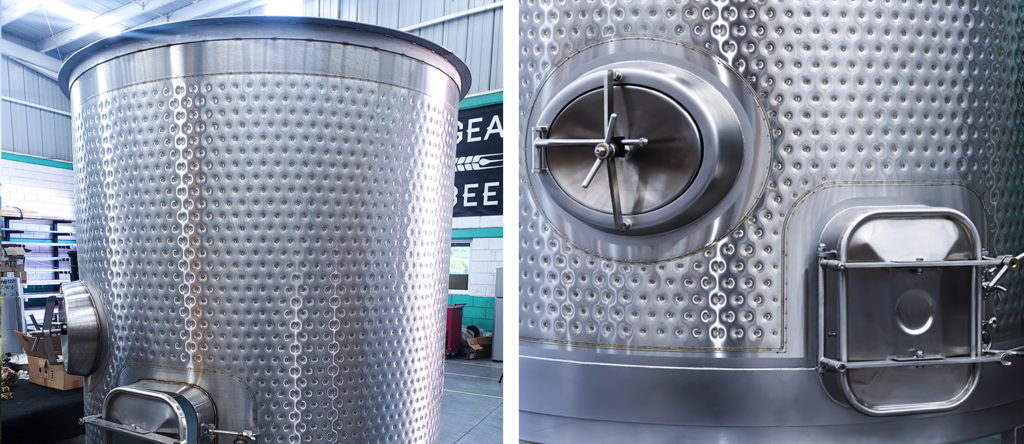 Variable Capacity Wine Fermenters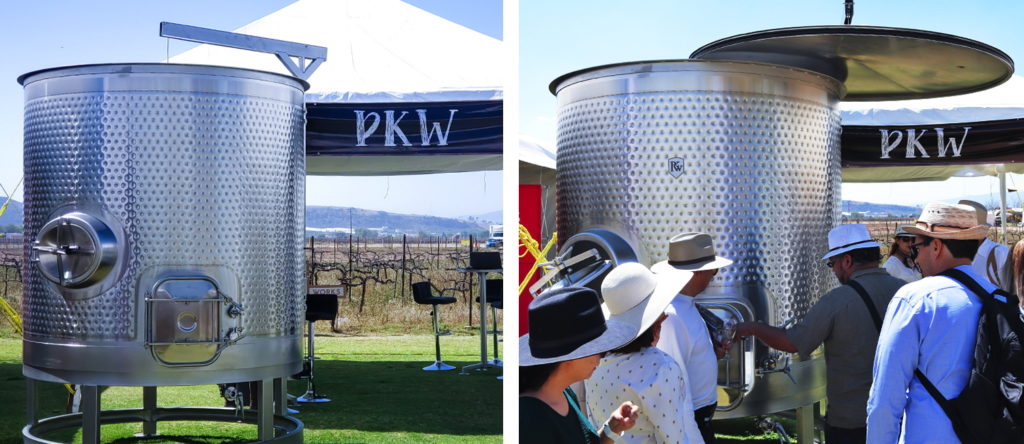 Open Top Stackable Wine Totes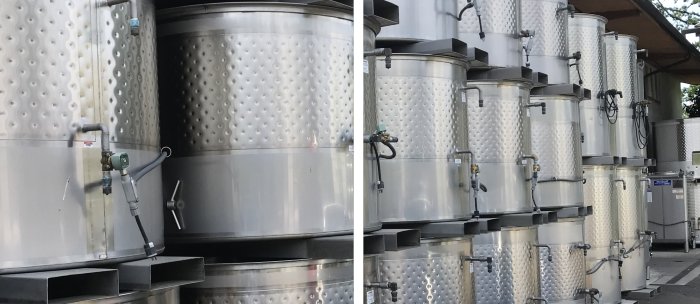 Custom Fermenters and Tanks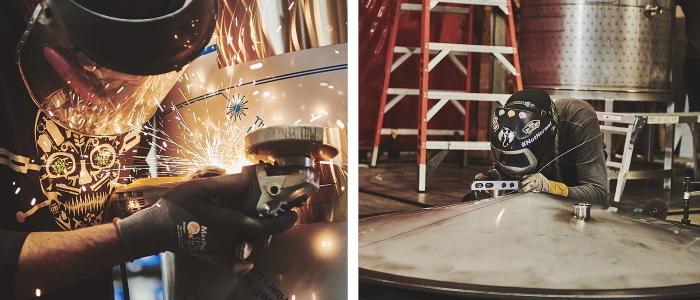 And, if you require custom fermentation or storage tanks for your winery, please give us a call. We are masters of process engineering, and our highly skilled craftsmen have manufactured stainless steel tanks of all kinds and sizes for multiple industries. Regardless of your needs, you will not find higher quality equipment than the tanks manufactured by Wine Tanks NW.
And supplying you with the best stainless steel mixing and storage tanks is just the start. We then support your business as it grows and changes. We are your local partner for the long haul. So, become a Wine Tanks NW client and you can experience our industry-leading support and success year after year.
Want to Learn More? Contact Wine Tanks NW and one of our highly knowledgable product specialists will work with you to develop the best solution to your mixing and storage tank application and then we'll build it for you in stainless steel.
---
---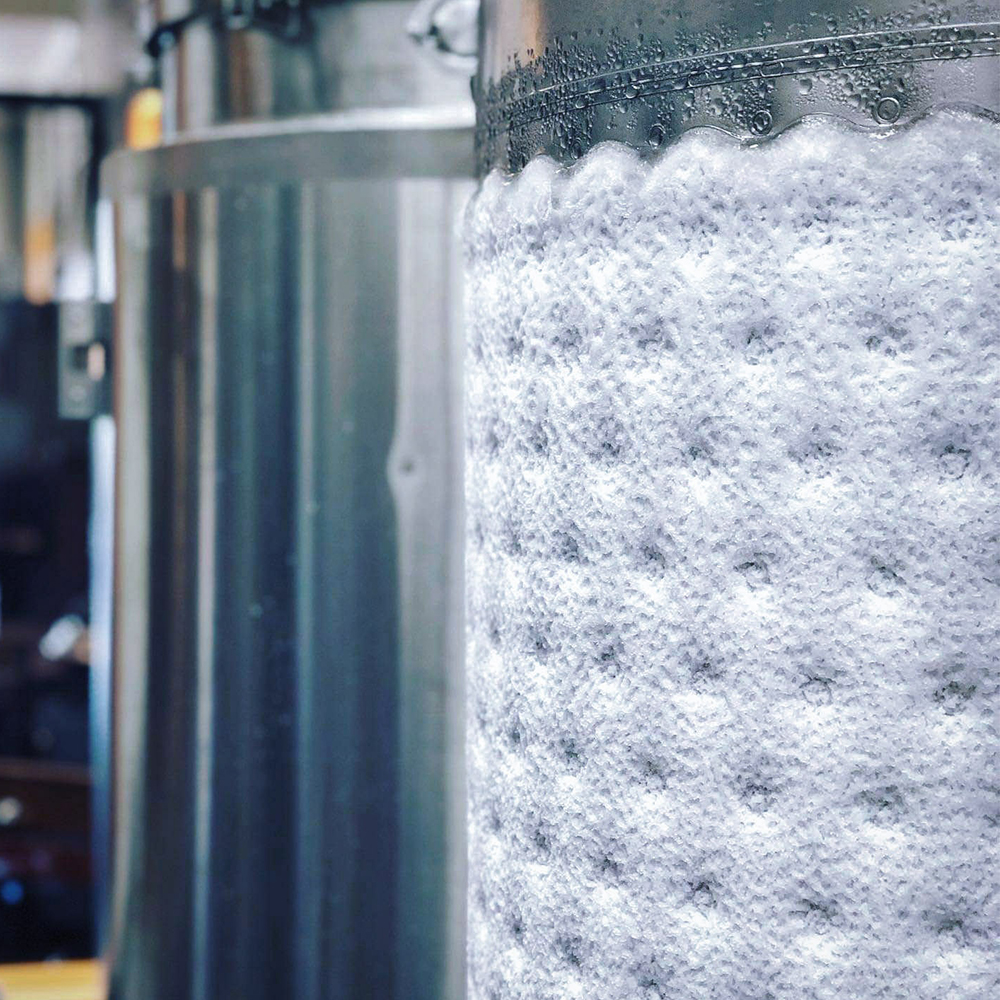 ---
Wine Tanks NW is a business unit of Portland Kettle Works ("PKW"). Portland Kettle Works was founded in 2011 to build the highest quality stainless steel brewing and beverage equipment applications. Since then we have built and installed over 375 breweries and thousands of mixing and storage tanks worldwide. We've now expanded into producing the highest quality mixing and storage tanks for a variety of applications. If you need high-quality stainless steel mixing and storage tanks for conventional or custom applications, contact us and we can help you, too. And if you're interested in the world's best stainless steel craft beer and beverage brewing equipment, all Made in the USA, click here to visit Portland Kettle Works official brewing equipment website.